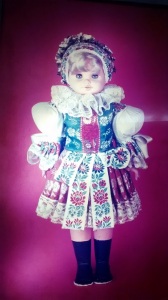 For a long time my daughter was asking me  to see Delhi Doll Museum.
This Saturday I decided to make a short tour to Delhi.
We used only public transport for the day. Starting with the travel in Metro to Mandi house metro station, then took bus from Mandi house to Bal bhavan. Doll museum is close to bal bhavan bus stop.
Doll museum is a amazing place, specially for children. You can see dolls, doll houses and much more collected across the world. Kids get really curious of what they see and they ask a lot to you :-). Entry ticket for adults is 17 Rs and for kids under 12 it is 6 Rs.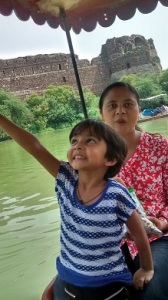 After watching worldwide collection of dolls I thought of trying out boating at Purana Qila lake. By bus it takes not more than 15 min to reach here from Doll museum. It is a small lake along fort. You can get a paddle boat with shade roof for 100 Rs for 30 min. It was very okish experience. Not that great.
After paddling boat for 1/2 hr in Delhi heat I wanted to have some calories in the form of good food. We went to saravana bhavan at Janpath near CP. It was rush time for this restaurant. We had to wait for 20 odd min to get a table. I tried my favorite "Thali" which has a lot of different items. There were about 12 small bowls with different curries, pickles and sweets.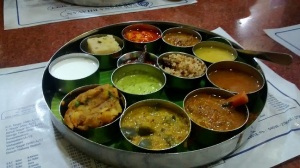 My wife and daughter got a rava dosa and two chiller drinks, one orange fizz ice cream and a sweet lime soda. For sweet lime soda, they provide you a soda bottle, lime concentrate and sugar syrup. And all this was for just 500 Rs. Saravana bhavan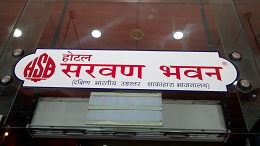 experience is always great for me :). I have been to this place many times. You should also try their filter coffee. Excitement of colorful food and waiting for 15-25 min, increases your appetite.
I did used GPS with google map to find  public transport in the area. google-map now shows bus number, route and bus timing details.