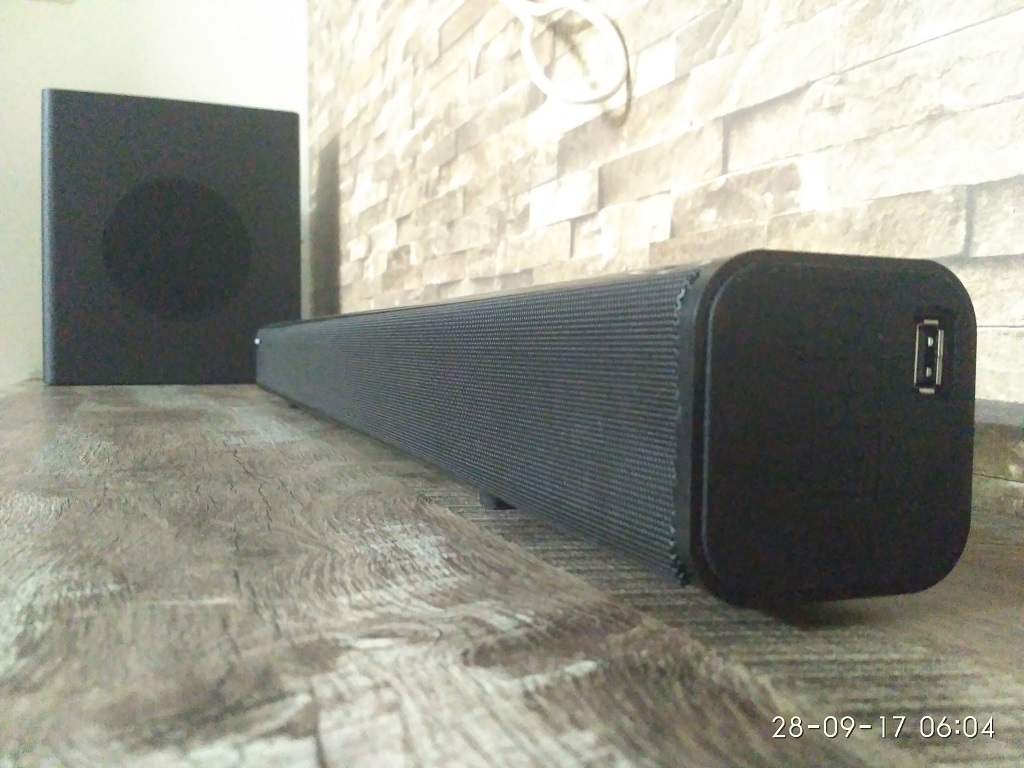 I was looking for a music system with Bluetooth connectivity and good woofer. After searching many options I had narrowed down to Sony HT RT40 priced around 21000 INR. Then during recent big billon days sale on flipkart I came across a blaupunkt sound bar with subwoofer. Blaupunkt is known for quality car audio systems. It was on offer at 5999 INR (MRP 16990) but at the time of ordering there were no reviews available on internet. I just played blind gamble. It took around a week time to get it delivered and in the meantime there were many positive reviews and rating available for this product.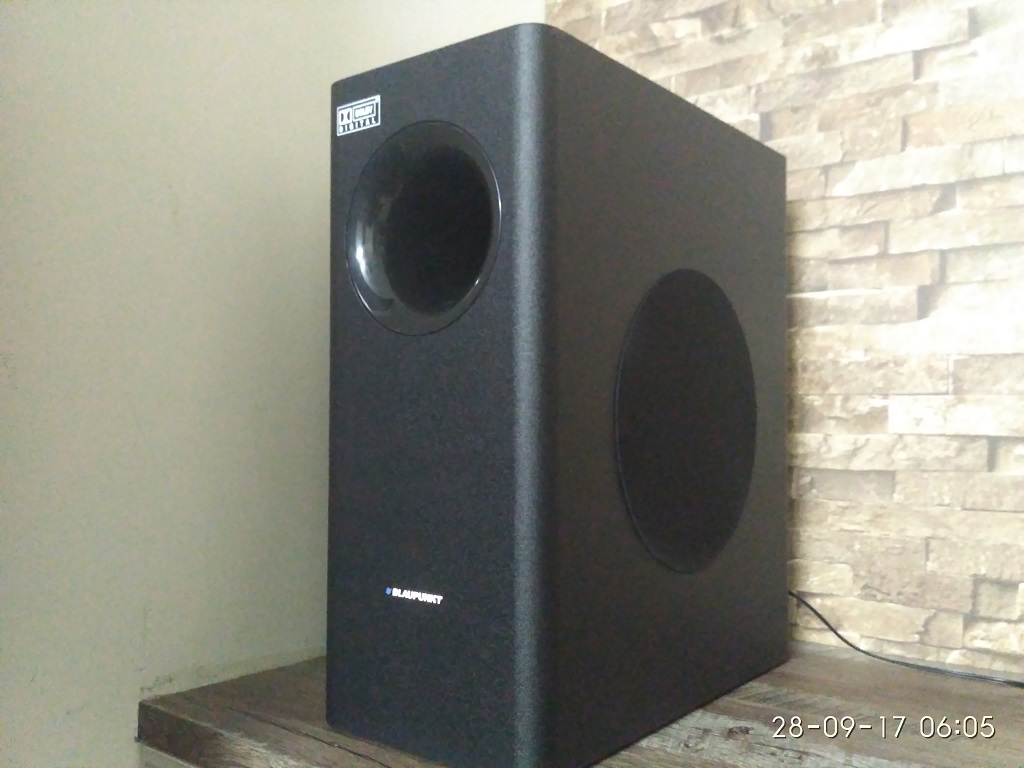 Packing design is a bit awkward and you should be careful while taking out soundbar and woofer. In the box you get Soundbar, Woofer, remote, few cables and a user manual. There are just two cables you need to connect to bring it to life, a power cable and another cable from woofer to soundbar. Minimal cabling keeps the setup neat and tidy.
Finishing of sound bar is premium and build quality is very sturdy. Sound quality is excellent and you can feel the bass in room. There is no distortion even at high volume.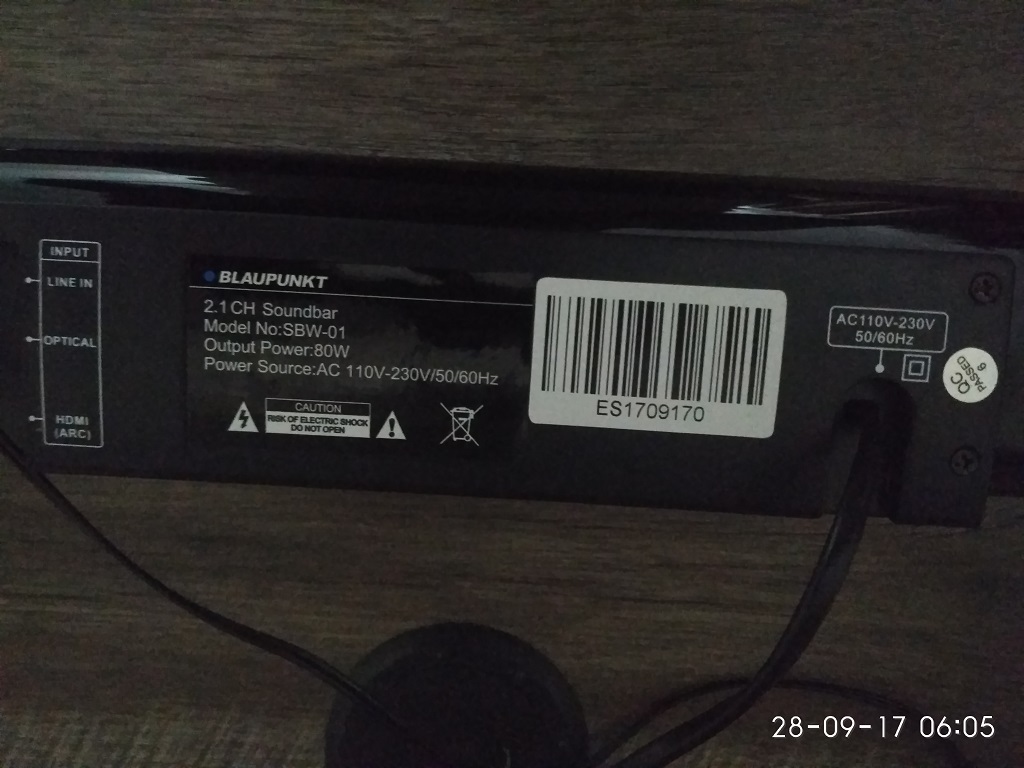 More details:
Sales Package 1 Woofer, 1 Soundbar, 1 AUX cable, 1 Remote & 1 User manual
Model Name SBW-01
Bluetooth Yes
Configuration Stereo
Wired/Wireless Wired
Wall Mountable soundbar Yes
Built-in FM Radio No
Headphone Jack No
Compatible Devices All Bluetooth enable devices
Display Type Digital
Connector Type BT, Aux USB, HDMI, Digital Optical
USB Ports 1 USB Ports
Bluetooth 4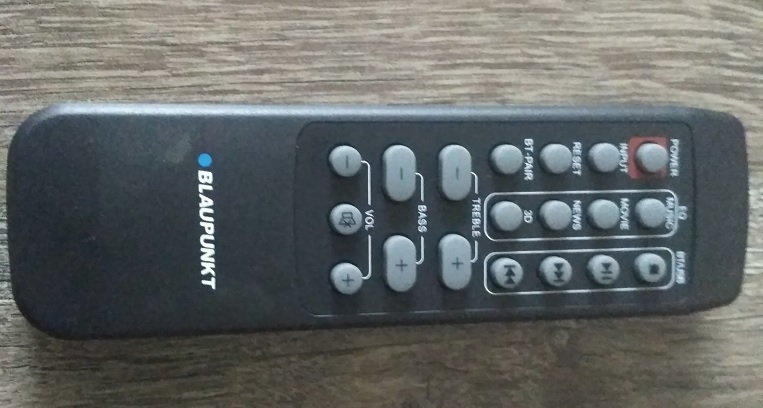 Bluetooth Range 10 Meter
Maximum Output RMS Per Satellite 80 W
Maximum Output RMS Subwoofer 40 W
Maximum Output RMS Center Satellite 40 W
Tweeter Support No
Remote Controls Play, pause, Next , previous, volume up and down
Driver Size 2.25 inches , woofer 6.5 inch
Power Input 230 V