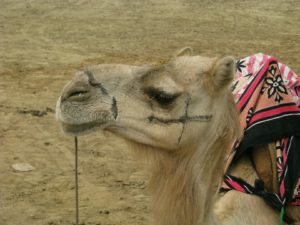 Gurgaon, a suburb located in south of Delhi is home to many MNCs and has attracted many professional migrants from all over India. With more inflow of capital and rise in purchasing power number of unknown and hidden destinations have now shined up as weekend attraction. Damdama lake is one of such venue.
Damdama is a small village situated in the outskirts of Gurgaon in Sohna.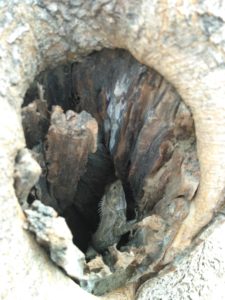 Sohna and many other parts of Gurgaon are covered by Aravali mountain range foothills and are home to wide variety of flora and fauna. There are many big and small water bodies within hilly terrain of Arawalis. A number of these lakes have now extincted due to illegal mining and construction activities.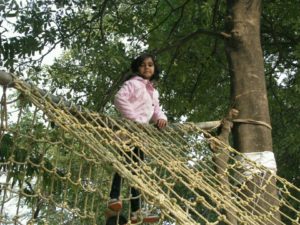 Damdama lake is now more of rain water body than a natural all time lake. After monsoon there is good coverage of water area in lake. During the beginning of winters a number of migratory birds can be spotted near the lake. I had visited Damdama 3-4 times. Recently I visited there in Feb 2017. There was very less water in lake but that doesn't stops visitors to enjoy open greens away from urban jungle. There are a number activities that grownups and children can enjoy.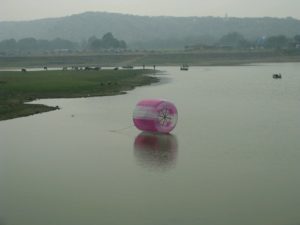 To list a few, you can enjoy
Boat rides (both paddle and row boating)
Water balloon ride
Camel ride
Horse ride
Jhula rides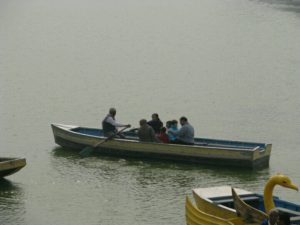 Next to the lake there is Haryana tourism managed resort, Saras. This resort has few rooms to stay and a restaurant cum bar. You get wide view of lake from the restaurant glass pane.
On the back grounds on Saras you will be surprised to see number of activities for kids like
Burma bridge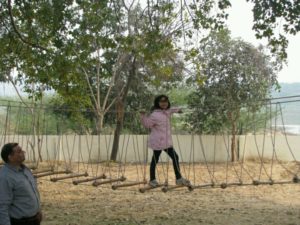 Commando net
valley crossing
Flying fox
You can also enjoy football/volleyball in green lawns.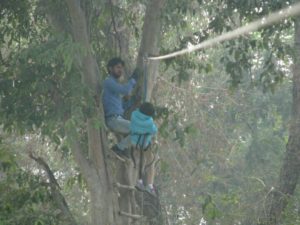 It is a perfect picnic spot for families and friends.