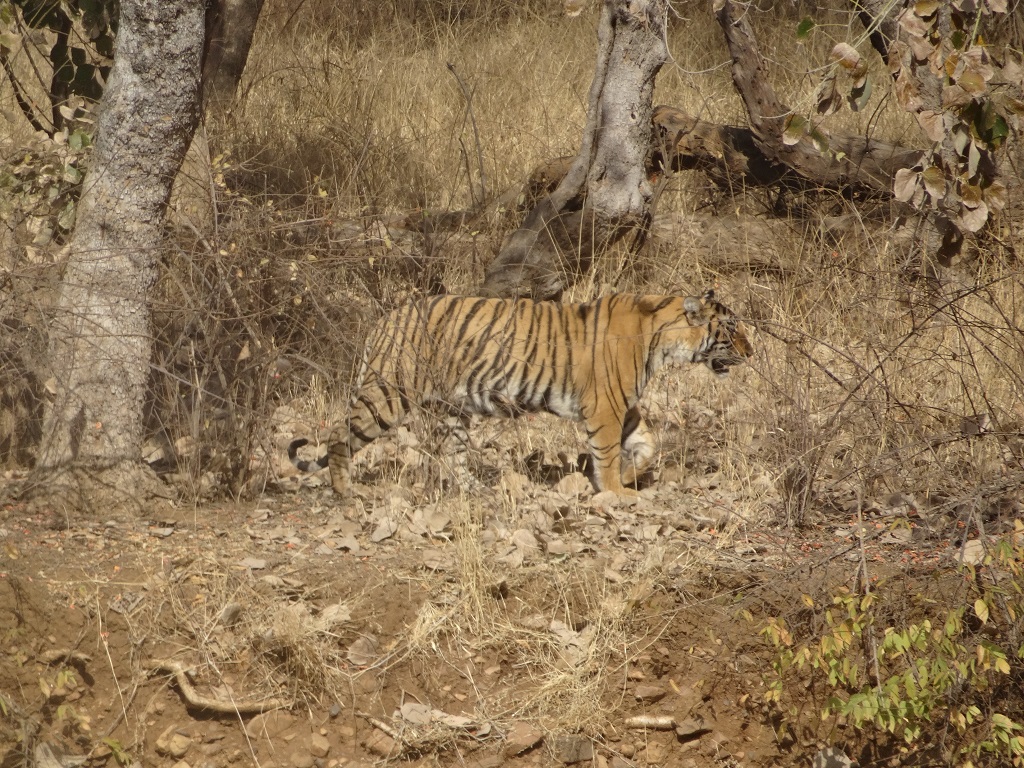 Ranthambore is small town on the foothills of Aravali range in Sawai Madhopur district. As soon as you enter this town you see many safari vehicles and hotels in the city as if they are all waiting for tourists.
There are more than 60 tigers in the reserve. Reserve hosts good density of tigers which increases the probability of tiger sighting. Reserve is divided in to 10 zones. Zone 1 to Zone 5 are the favorite spots for safari lovers. You can choose either a Gypsy or canter vehicle for safari. It is good to go by gypsy if you are in a group of 5-6 people.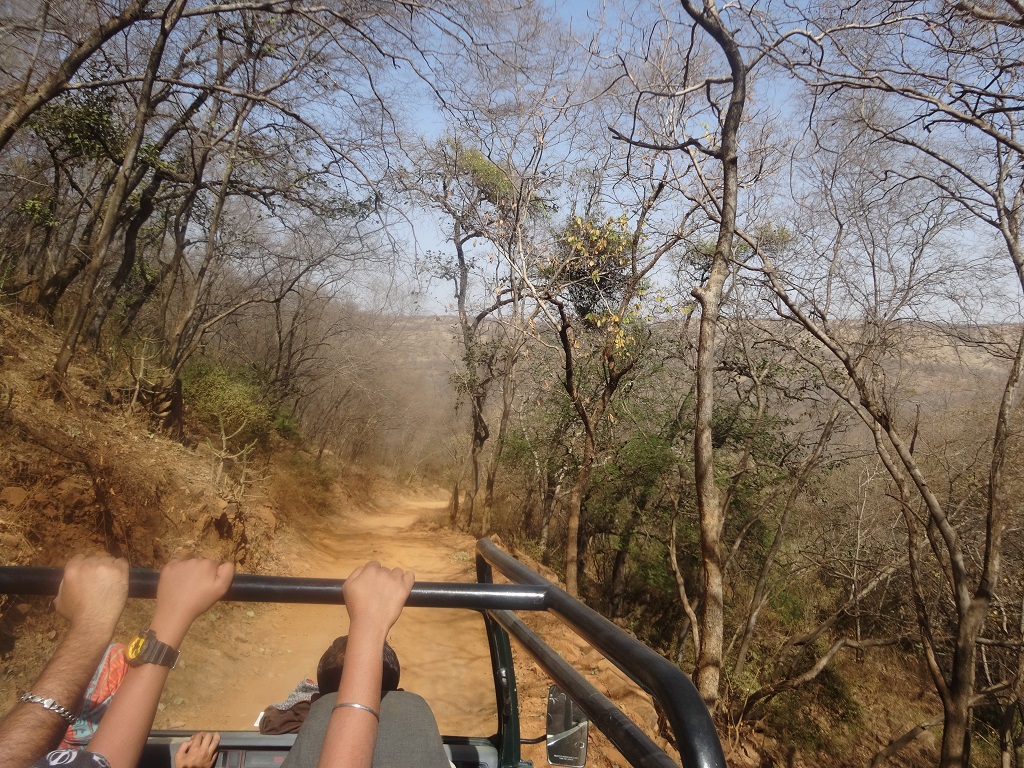 Safari booking
Ranthambore safari booking is available online on Rajasthan government wildlife portal.   http://fmdss.forest.rajasthan.gov.in/ . As on April 2018 per person (Indian) cost of Gypsy is 934 Rs and for canter is 582 Rs. You get softcopy of ticket after booking which you have to produce at Shilpgram office at Ranthambore to get boarding pass. If your Safari is scheduled in morning hours then try to collect boarding pass before 6:00 am.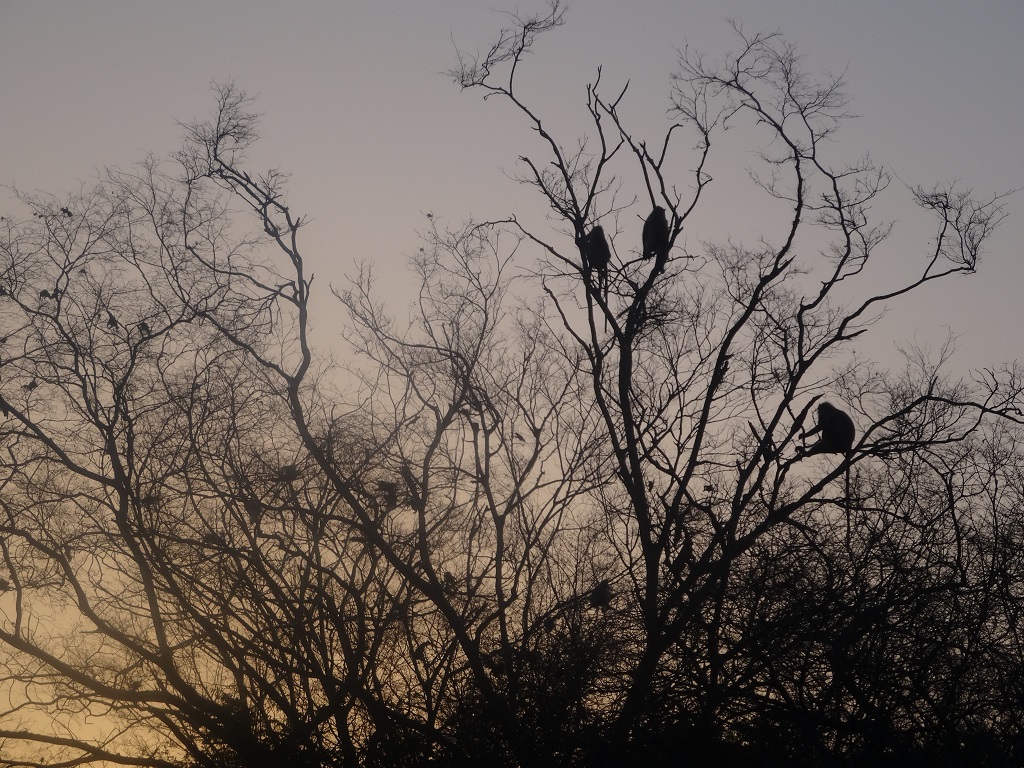 How to reach ?
Ranthambore is well connected by road and railway. Nearest railway station is at Sawai Madhopur. We traveled by road from Gurgaon. It took about 6.5 hours with few breaks to cover about 350 km.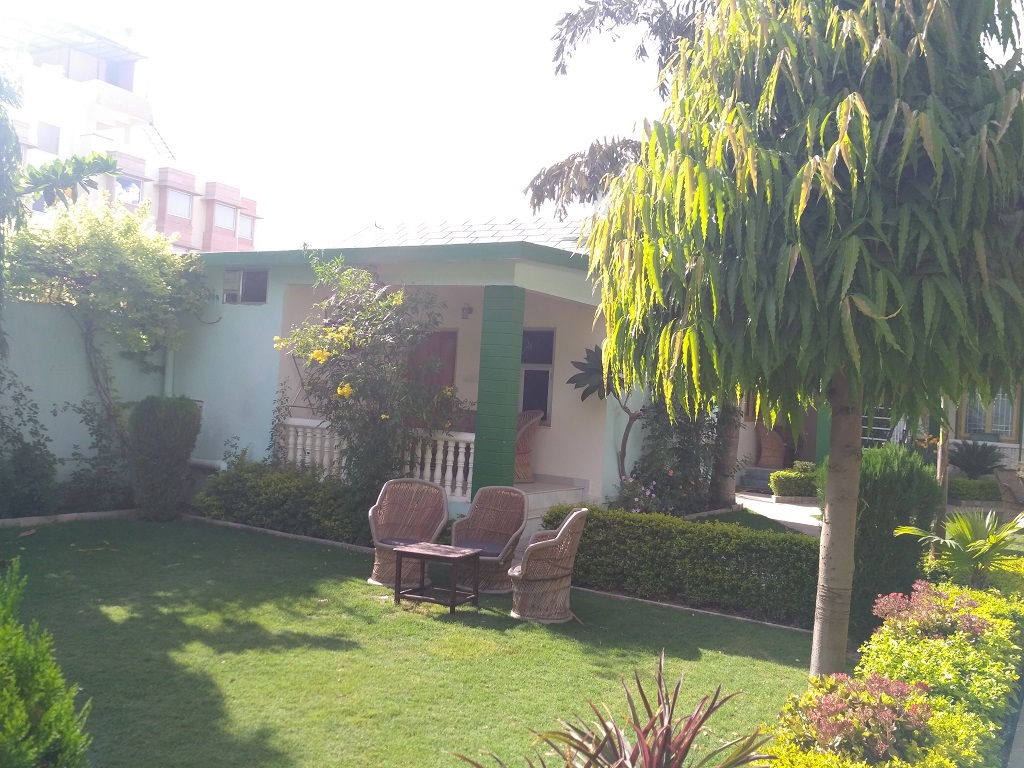 Where to stay ?
City has got many good hotels and resorts. We stayed at Vatika resort, a property located 2 km from Shilpgram. You can also choose to stay at Vinayak or Jhoomar bawadi RDTC hotels but reviews of these hotels are average. You can get hotels starting from 1000 Rs per night if you book them in advance. Also keep your expectations low when it comes to food and shopping 🙂 .This is not the place like Jaipur where you can enjoy traditional Rajasthani cuisine and shopping.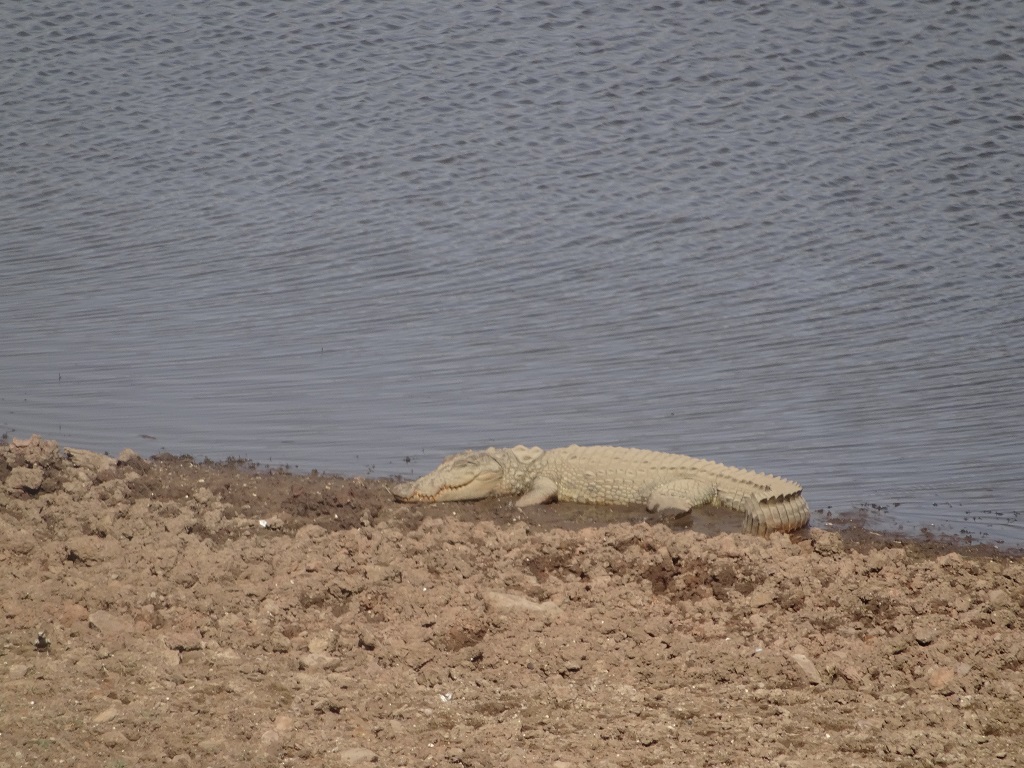 Best time to spot tigers is in summers. Remember to carry good amount of water and apparel to cover your face and head from the dust. Tigers frequently come near water bodies during summers. If you want to enjoy lush green trails then visit after monsoon. But that time chances of sighting tigers are trim.
Many tourists do multiple bookings in different zones to increase chances of seeing tigers.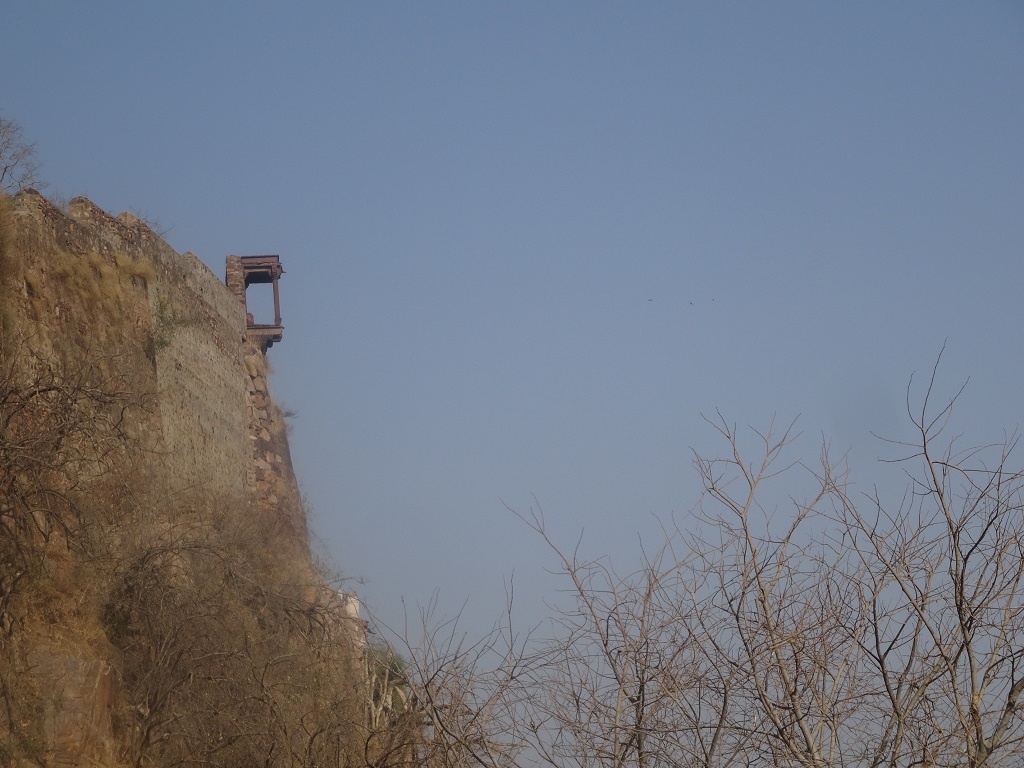 We were lucky to spot tigress T41 (Laila) in zone 4 within few hours. This experience was really thrilling. Big cat with yellow and black stripes coming out of bushes and then walking along side of the hill was giving us perfect picture moment.
You can also spot a number of deer family animals, crocodiles, birds, wild boar, lagoors on the safari trail.
In evening while roaming around shilpgram I found a nature science museum, Rajiv Gandhi nature science museum. This is a good place for kids with a number of mummified animals and birds at display and good information on regional culture and flora and fauna.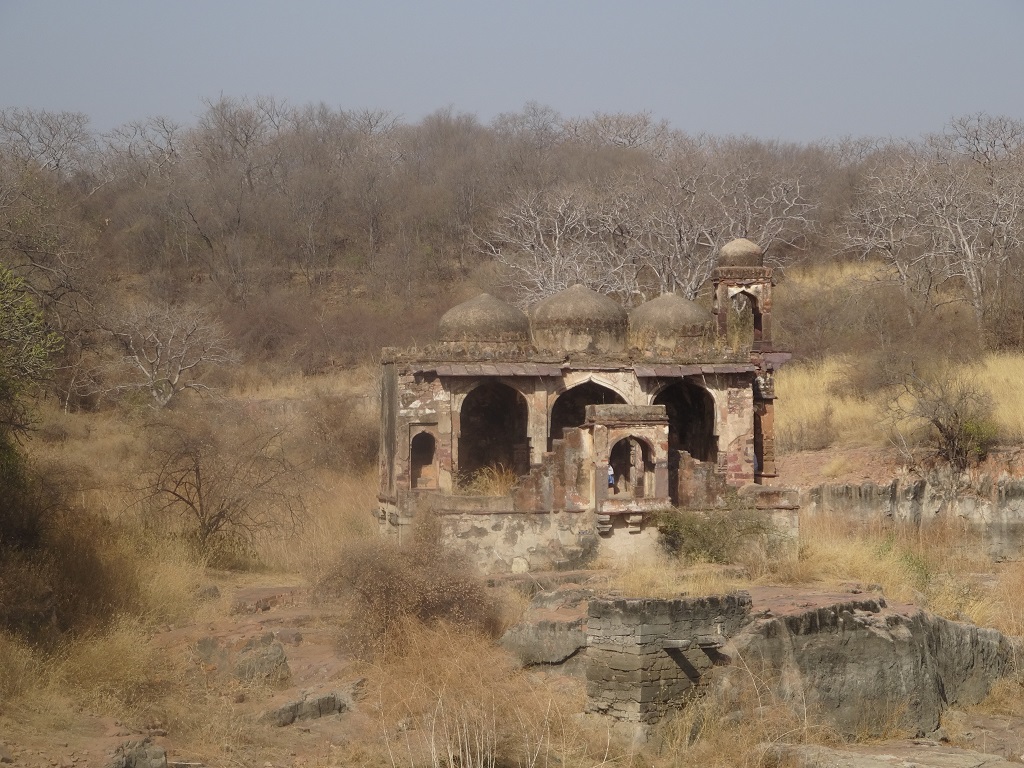 Next day morning we went to see Ranthambore fort. This mighty fort stands tall on the hills and has many historic building and temples inside. We were running out of time so just trekked up to Ganesh temple. Remember there are many langoors in the fort area so don't carry any food items and even keep water bottles in bag.
Overall it was a good trip and I will visit the place again after monsoons when lakes are full of water and nature is at its best.