I have my broadband router installed in dining area and my study is a bit far from there. I needed LAN ports in study to connect CCTV DVR and a Linux server. I didnt wanted to extend network in another room using LAN cable. So I was looking for a low cost wifi router which has wifi bridge option. I bought TP-LINK WR740N V6 router available at 780 Rs.

Here are the simple steps to configure wifi repeater
Steps:
1) Check LAN range of your primary router, in my case it is 192.168.0.0/255.255.255.0 and IP management IP of primary router is 192.168.0.1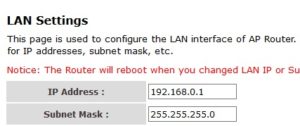 2) Login on to secondary router, navigate to Wireless settings change wireless network name (SSID of secondary) and enable WDS option.

3) Upon enabling this you will see more options appearing, click "Survey" and then select SSID of your primary router.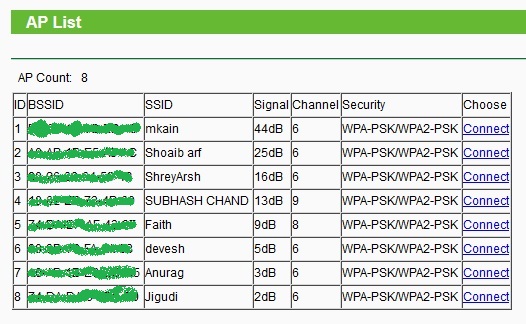 4) Enter WiFi password of your primary router and save.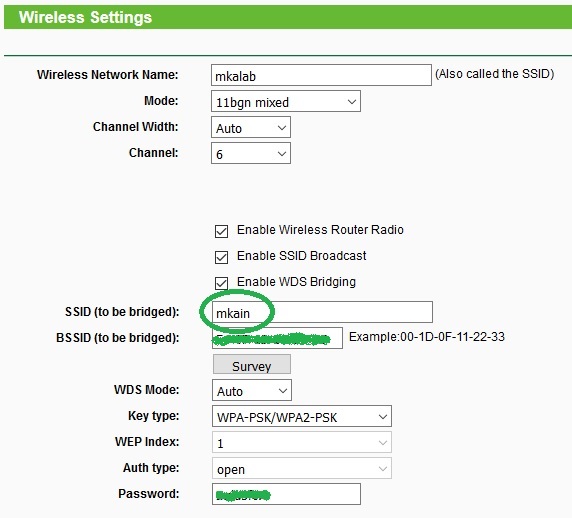 5) Navigate to LAN settings of secondary router and change to 192.168.0.2, a IP within network of primary router and save.

6) Navigate to DHCP options on secondary router and disable it.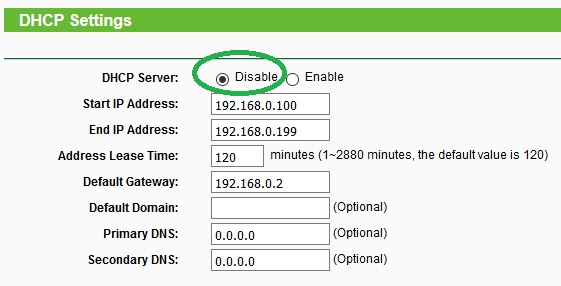 7) Now you should be able to access control panel of primary router on 192.168.0.1 IP and secondary router on 192.168.0.2
You can use LAN ports or WiFi SSID of secondary router to connect devices. These devices will continue to use DHCP of primary router and will relay WAN/internet traffic via primary router.
This a easy way to extend "Home Network" in other rooms of your house or office where you need network ports on same LAN.
In case you face intermittent connection problems from primary to secondary router then just change WiFi channel to a fix value from Auto on both routers. WiFi bridge status is visible on "Status" page of secondary router.